Stinging nettles are in most cases a nuisance to us gardeners, and if you touch them wrong they're literally a pain. There are lots of ways to deal with nettles, and there are many chemicals that will do the job. But if you're like me then you'll want to know how to get rid of nettles organically.
How to Get Rid of Stinging Nettles Organically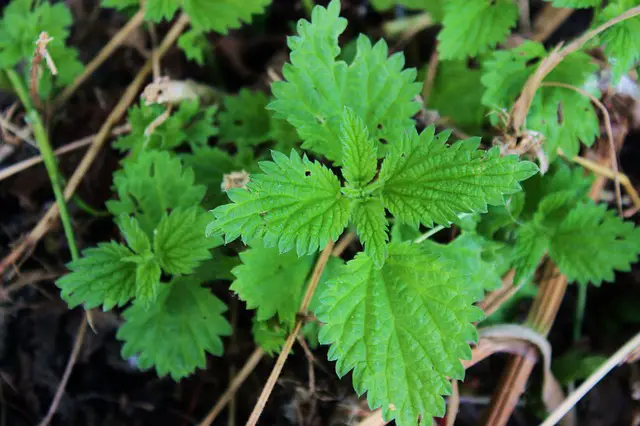 Lets look at the way stinging nettles spread. They have evolved to survive, they do this in 2 ways. Stinging nettles spread by seed distribution and by spreading their roots.
Getting rid of them without using chemicals is not as easy as using a harmful herbicide. It is however the healthiest option for you and the environment. The trouble with chemicals is they are too broad, they kill all plant life and affect insect and animal life as well.
How to get rid of Stinging Nettles Permanently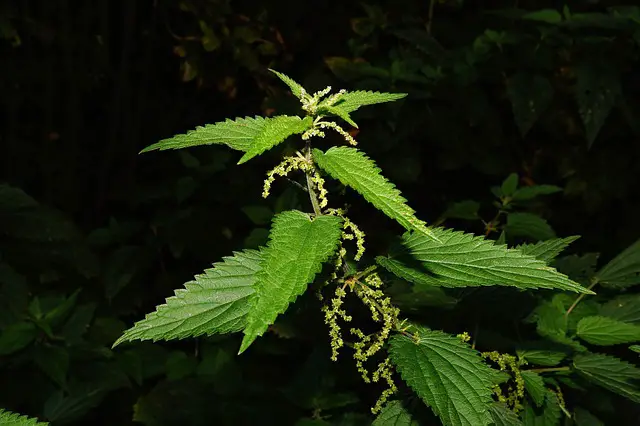 Once stinging nettles set seed, they spread prolifically but a sharp hoe will kill the seedlings easily. Hoe just below the surface to make sure you cut through the young roots. Prevention is better than cure so you should aim to remove any nearby nettles before they flower or at least remove the flowers.
If the problem is an established stinging nettle patch, then it's a bigger problem all together. The only way to get rid of stinging nettles permanently is to remove the whole of the root. Leave a minute piece of root in the soil and that's enough for the nettles to regrow.
So it's a two pronged approach, firstly cut down any stinging nettles that are on your plot. Then remove all of the roots from below the surface. This will take time as you'll have to return to it after a couple of weeks to see if any new nettles have started growing.
Another approach that you might like to consider is to add garden lime to the area. Stinging nettles don't like the soil to be too alkaline, they prefer an acid soil. By adding lime you will change the soils chemical balance and help to eradicate the nettles.
Growing Nettles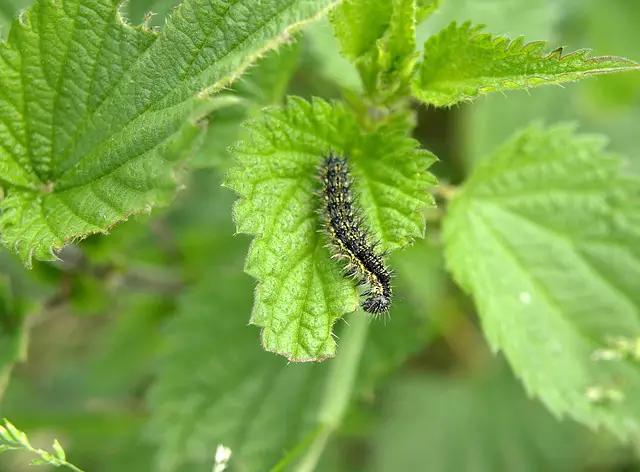 Stinging nettles are considered to be a weed, but as any good gardener will tell you a weed is just a plant growing in the wrong place. Nettles are a great plant for making liquid feeds, and they are useful in compost heaps as well. They also attract beneficial insects like butterflies, bees, and ladybirds.
If your plot is big enough it's well worth allowing a small area to grow wild, and letting the stinging nettles grow. A decent size clump will bring pollinators and aphid eaters to your garden just don't let them grow too wild. For this reason they could be considered a companion plant.
Nettle Fertilizer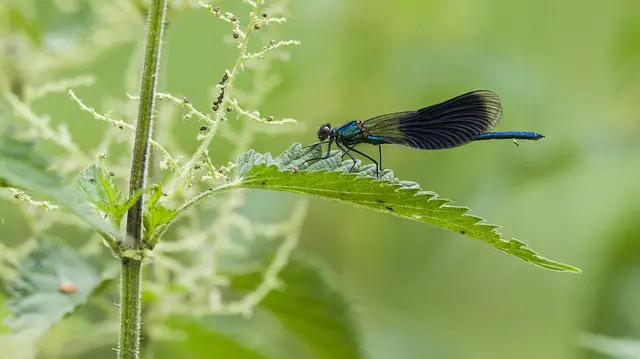 Due to it's high nitrogen content and it's deep roots, the stinging nettle has long been used as a natural fertilizer. Once made nettle fertilizer should be diluted by a ratio of 10-1 this means watering down your mixture with 10 times the water to 1 lot of nettle fertilizer. Otherwise known as nettle tea, the method for making nettle fertilizer is below.
Stinging Nettle Tea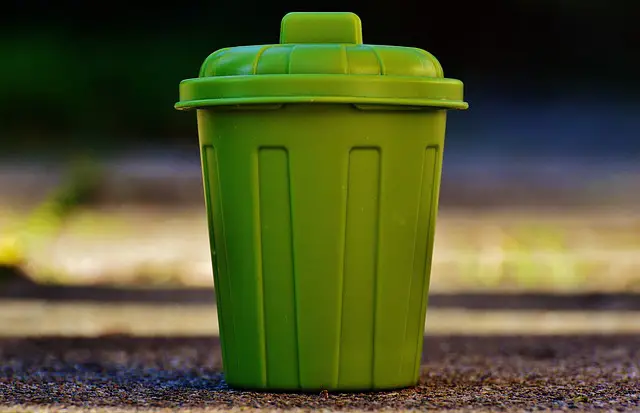 Lots of people swear by the health benefits of drinking stinging nettle tea, but the only type I use is as a plant food. Cut as many nettles as you need to fill a bucket, cover with water and leave for a couple of weeks. The bucket will smell but it's nowhere near as strong as comfrey tea but because of their deep root system it does wonders for your hungry plants.
Particularly good for nitrogen hungry plants like brassicas, squashes and sweetcorn, stinging nettle tea should be applied once a week throughout the growing season. By the time you have used up your mixture there will be enough nettles to make another batch. Remember to wear gloves and keep your skin covered.
Due to the fine filaments that cover the leaves and stem of the nettles that are like needles, it is always best to cover up when tackling nettles. Nettles rash is not life threatening but it is annoying and quite painful.
Nettle Spray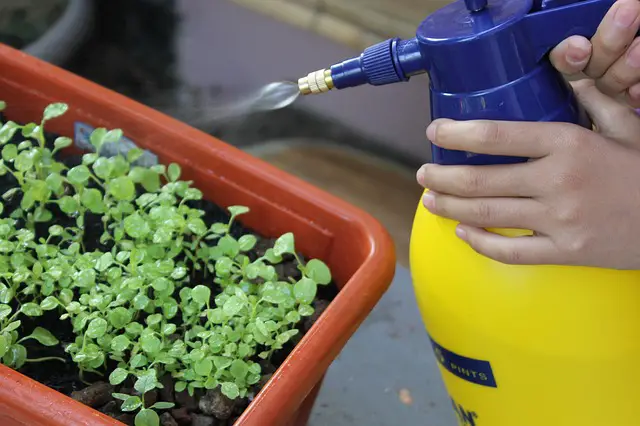 Another use for the stinging nettle tea mixture is to mix with water and add to a spray bottle. This spray can be used on roses and any fruit and vegetable plants that are affected by aphids. Just spray directly onto the aphids to kill them or at least repel them.
Then use the nettle spray as a deterrent to prevent aphids from coming back to your plants. The sludge left from the decomposed nettles can be added to the compost heap. As stinging nettles are good for repelling aphids and attracting good pollinators they make good companion plants.
The problem with using nettles as companion plants is their adverse effect on human flesh. No one is going to want to accidentally brush up against stinging nettles unless they enjoy pain and discomfort. So it's best to keep them in glorious isolation and just use them either in a spray or compost bin.
Nettles in Compost Bin
Stinging nettles are a great plant to add to the compost bin because they have such deep roots. They are known as dynamic accumulators because their roots reach deeper than most other plants and release nutrients from the soil. When adding nettles to the compost bin or heap, remove any flowers or seed heads.
Unless your compost bin is a hot bin, it will not destroy the seeds and believe me they are very prolific. You could unwittingly spread nettles all around your garden or plot. So be vigilant and reap the benefits of these wonder plants.
What Plants Like Nettle Fertiliser?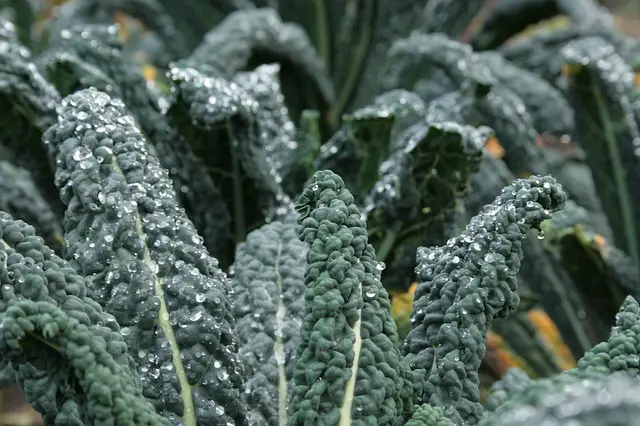 As stated earlier all high nitrogen hungry plants like brassicas, squashes, and sweetcorn will benefit from nettle fertiliser. Never use on more delicate plants like seedlings, tomatoes, or roses. Due to the strength of this fertiliser it should only be applied to more robust plants.
This applies to the fertiliser and not the nettle spray, as the spray is not applied to the roots.