My friend has given me about a dozen Amaranth plants and I don't have a clue how to grow them. So as I am researching them anyway I thought I'd write a post on growing Amaranth.
What Is Amaranth?
Amaranth is a plant similar to spinach or quinoa. It originates in South America but will survive in the UK in summer time. The common name for amaranth is Love Lies Bleeding, and amaranth means everlasting in Greek.
Growing Amaranth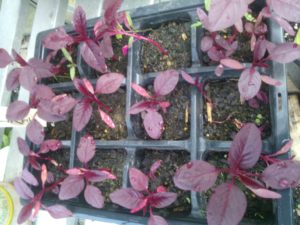 Amaranth will grow easily in the UK in well drained soil after all frosts have finished. Sow seeds in late May or early June in full sun 10 to 12 inches apart. The plants are drought resistant but not hardy, water during dry spells. Growing to a height of over 2 feet, amaranth plants produce blooms on strong stalks. The flowers will last from mid summer until the first frosts, although the seeds will probably have ripened long before then.
How To Tell If The Seeds Are ready To Harvest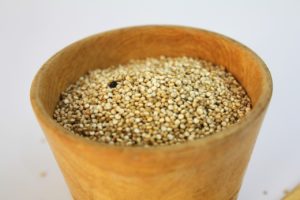 The easiest way to tell if the seeds are ripe is to gently shake the flower heads between your fingers and see if the seeds fall easily. To gather the seeds bend the stalk into a bucket and rub with your hands.
Which Parts Of The plant Are Edible?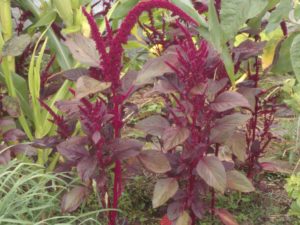 The leaves of the amaranth plant can be eaten raw in salads or cooked like spinach, and the seeds can be used like Quinoa and also popped like Corn.
Health Benefits Of Amaranth
Amaranth is:-
Gluten free
Lowers cholesterol
Anti inflammatory
Lowers blood pressure
Easily digestible
Amaranth contains Lysine an essential amino acid that helps the body absorb calcium, build muscle and produce energy. Claimed by some to be a cancer preventative, amaranth is also high in fibre, mineral rich, vitamin rich including many B vitamins and according to some studies boosts the immune system.
Companion Planting
Good companions for amaranth are peas and beans and sweet corn.
Reference sources
Save
Save
Save
Save
Save