This year we have had a heatwave extending into late September. This got me thinking about the bonus that this gives us. Before I start my list, I would like to point out that  as a result of an extended summer the pollinating insects are keeping busy which leads to extended crops So here are my 5 reasons why an extended summer is a good thing.
5 Reasons Why An Extended Summer Is a Good Thing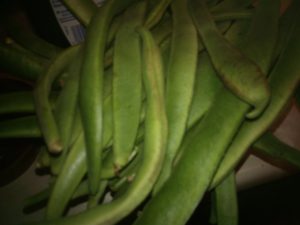 1. The bean season goes on longer.
I'm not sure my family will agree that this is a good thing, but I happen to really like green beans. So after freezing over 20 lbs of runner beans, and eating probably the same amount, to be still enjoying them late into September is great.
2. Raspberries, raspberries raspberries.
Something else I can't get enough of are (not sure I've mentioned them yet) raspberries. I inherited my raspberry canes when I took over my plot and as luck would have it they are a variety called Autumn bliss. They don't start fruiting 'til early August, long after all my other soft fruits have stopped giving fruit, and they keep producing until the first frosts. Last year we were eating fresh raspberries until December the 10th. With the warm weather extension through September, I can hopefully expect the same this year too.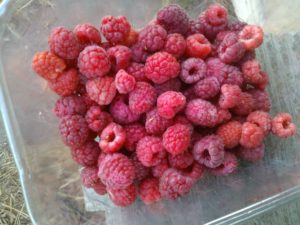 3. Summer squashes keep on giving.
It's always a joy finding new ways to use courgettes (OK that's a bit tongue in cheek) but it does cut down on food costs so it must be a good thing right?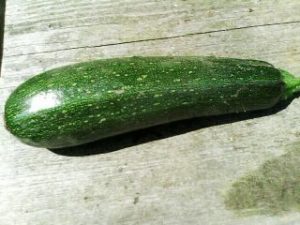 4. The tomatoes in the greenhouse ripen.
Without resorting to placing them in brown paper bags with a ripe banana or looking for green tomato recipes. Or looking at ways to artificially heat the greenhouse.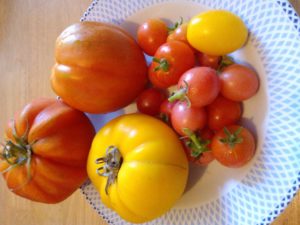 5. The sea water is still warm enough to swim in.
OK not strictly a gardening reason but after watering and weeding and harvesting and all the other things that need doing in the garden and on the veg plot, a nice swim in the north sea is just what the doctor ordered to cool me down and relax my aching muscles.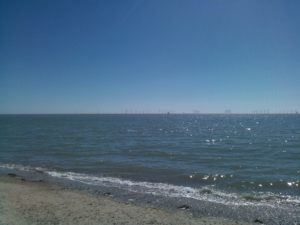 So there you have it, my 5 reasons why an extended summer is a good thing. What are yours? Do you agree with me? or do you have your own favourites? Leave a comment and let me know.